About Us
Company History
Company Policy
Corporate Information
Quality Policy
Quality Control
Quality Award
Lactus Paper Industries Sdn Bhd was established in 1st January, 2006.
The principal business activities of Lactus Paper is manufacturing of corrugated carton boxes, Paper pallet, Die cut box, Partition, and Tray.
Lactus Paper Industries Sdn Bhd have a strong annual growth over the past few years in terms of sales turnover and profitability. The achievement was due to a strong management team who believes in teamwork, quality products and services, sacrifice and dedication in nurturing the organisation to become one of the leading carton boxes manufacturing companies Southern Region.
In the years to come, Lactus Paper Industries Sdn Bhd would continue to invest in new market, new technology, new equipment and adopt the relevant measures to increase productivity, competitiveness and enhance the quality of its products so as to maintain its leading position in this region.
In order to sustain excellent performance in our operation, the Lactus Paper Industries Sdn Bhd has decided to implement ISO 9001:2015 Quality System to ensure that all staff are aware of the importance of good quality products and at the same time increase the confidence of our customers in our products.
Scope Of Certification: The manufacture of Corrugated carton box, Paper pallet, Die cut box, partition and Tray.
Lactus Paper Industries Sdn Bhd is totally committed to provide quality products and services to customers through the implementation of ISO 9001:2015 Quality System. A Quality Management Team was appointed among the staff members to ensure the attainment of the company's Quality Policy and Quality Objectives. The company is determined to continuously upgrade their management and technical capabilities in order to stay competitive at market and at all times.
VISION – LACTUS vision is to provide on efficient one-stop packaging solution to our customers and to be one of the leader in the carton industry. Based on progressive management techniques and strong teamwork, we set the goals for continuous improvement in technical know-how and professionalism.
MISSION – LACTUS mission is to provide unsurpassed products and services by forming on active partnership with every customer. We treat our customers as lifetime partners and deliver highest quality of customer products and services that are reliable and cost-effective. The company generates earning, which provide sufficient resources for reinvestment and satisfactory return to shareholders.
OBJECTIVE – LACTUS focus on efficiency and effectiveness, maximize output and minimize input to reach our management objectives and adopting "Risks and Opportunities Evaluation system within our organization." for continual improvements.
CERTIFICATION – LACTUS major reason for the certification is to anticipate customer requirements and a need to improve internal processes. Our core objectives in creating ISO 9001:2015 standard is to break down trade barriers and to rationalize business-to-business relationship.
Factory Data
1) Land Area

2) Build-up Area

3) Number of Employees

4) Office Hours


5) Production Hours

6) Prod. Monthly Capacity
42,300 sqft

42,300 sqft

67 persons

0800 - 1730 (Mon-Fri)
0800 - 1200 (Sat)

0800 - 1700 (Mon-Sat)

1,200 Metric Ton
Lines of Business
Lines of Business

Corrugated Carton Box
Die Cut Box
Partition
Layer Pad
Tray
Sleeve
We are specializing in manufacturing of corrugated carton boxes by adopting ISO9001:2015 latest version of Quality Management System to meet the high requirements of various industries.
Kami adalah pengeluar pelbagai jenis kotak yang menerapkan sistem pengurusan kualiti ISO 9001:2015 versi terkini dalam memenuhi kehendak pelanggan yang terdiri daripada pelbagai industri.
It is the policy of the organizations:
Adalah menjadi polisi syarikat:
To Deliver Quality Products and Services to Meet Customer Satisfaction and Requirement
Menghasilkan produk dan perkhidmatan yang berkualiti untuk memenuhi kepuasan dan keperluan pelanggan
The management (Leadership) is also committed and determine our Strategic Direction to meet the requirements of ISO 9001:2015 and understand the needs and expectation of all interested parties by continually improving the effectiveness of our Quality Management System.
Pihak pengurusan (Kepimpinan) juga komited dan menentukan hal-tuju yang strategik untuk memenuhi keperluan ISO 9001:2015 serta memahami keperluan dan tanggapan semua pihak yang berkepentingan dengan sentiasa meningkatkan keberkesanan sistem pengurusan kualiti kami.
To enhance customers' satisfaction through the effective application of the system, including adopting risk management analysis, continual process improvement (PDCA) of our QMS system and assurance of conformity to customer and statutory and regulatory national requirement.
Untuk meningkatkan kepuasan pelanggan melalui aplikasi sistem yang berkesan termasuklah penilaian risiko pengurusan, penambahbaikan proses secara berterusan (PDCA) sistem QMS kami dan juga jaminan pematuhan terhadap pelanggan serta undang-undang Negara.
The Quality Policy is reviewed at the Management Review regularly to ensure its continuing suitability and effectiveness, and to ensure it remains appropriate to the purpose, scale, nature and impact of the organisation's operational activities and services.
Dasar kualiti dikaji semula pada setiap perjumpaan semakan pengurusan untuk memastikan kesesuaian dan keberkesanan secara berterusan selain memastikan tujuan skala, sifat dan kesan terhadap aktiviti operasi organisasi dan perkhidmatan adalah bersesuaian.
Boxes reflect the value of the contents. Hence, our company views quality with paramount importance. All the operation activities within LACTUS PAPER INDUSTRIES SDN. BHD. employs the highest level of quality control in accordance with the ISO 9001:2015 Quality Management System to ensure the utmost quality of our products.
Stringent quality checks on raw materials, printing, die-cutting, right up to finished products.
Quality Objective
To achieve customer satisfaction level
To control document discrepancy
To achieve on-time delivery performance
To achieve employee training hours
To control overall reject
To control printing reject
To control customer complaint
To control customer reject
To achieve overall supplier performance
To achieve zero accident
To comply statutory & regulatory requirements
2007 Katsu Enterprise Sdn Bhd
ISO9001:2015 Quality Management System
2011 Katsu Enterprise Sdn Bhd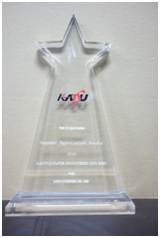 2012 Katsu Enterprise Sdn Bhd